These are products I have fallen in love with! Thanks to having a subscription to ipsy (and for two months for boxycharm) I have had the opportunity to try a TON of new products over the last few months! My soon to be sister in law (who is also one of my dearest friends) also shows me new products constantly. I am immersed in wonderful new brands I never knew existed, so here are a few favorites!
Skyn Iceland Glacial Cleansing Cloths: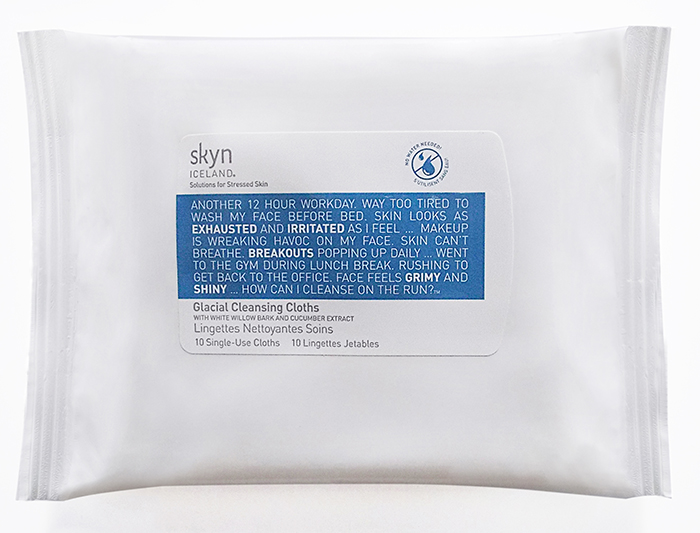 These lovely little face wash pads  are easy (like any face  wipe) but they do not upset my skin's pH like many products do (including my beloved ponds wipes that I had used for years) My skin is fresh, moisturized, and smells wonderful when I am done using one of these little guys. The scent is fresh and clean but reminiscent of the outdoors after a good rain. They make my life easier. I LOVE these!
eva nyc Therapy Session Hair Mask: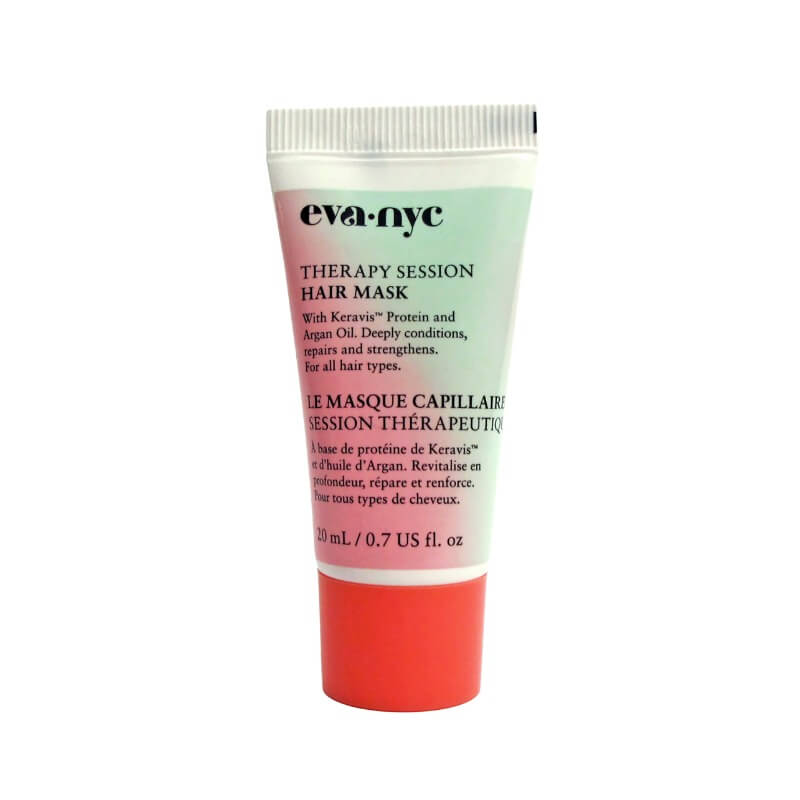 The most hydrating, good smelling hair mask I have found yet! I got this as a sample in my October ipsy bag. It has argon oil in the formula, and smells wonderful. It leaves my hair deeply conditioned and also repairs the hair itself with Keravis Protein. This has, quite literally, transformed my hair. It creates more strength and elasticity, and the frizz that became the norm after moving to the east coast has all but disappeared. I loved it so much, I purchased the shampoo and conditioner as well! (also great products)
Pacifica Power of Love Natural Lipstick: Nudie Red: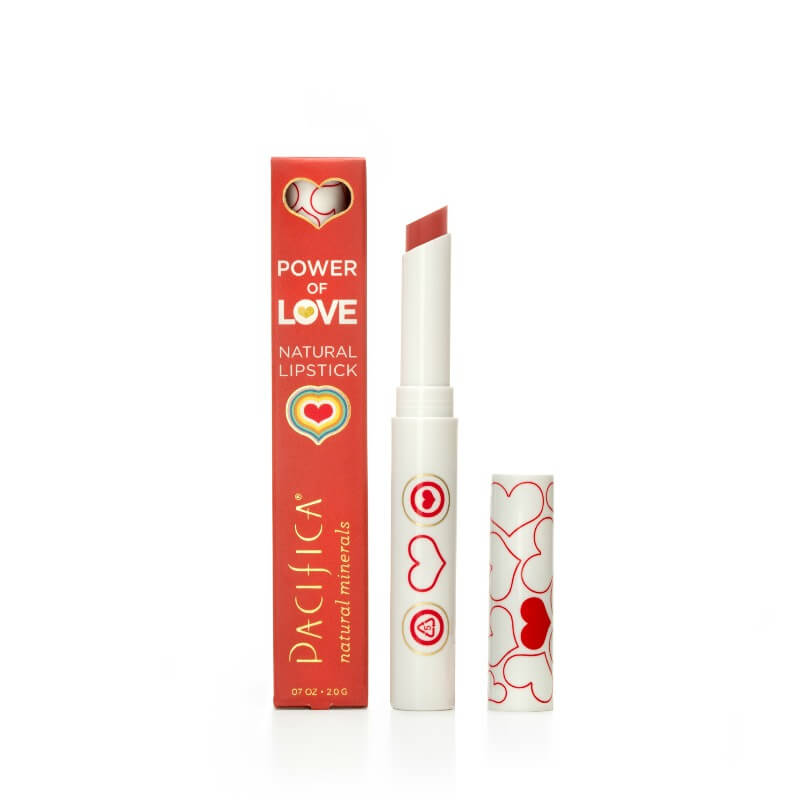 This red is not actually red. It is my perfect natural color. This lipstick is great for everyday use. It brings out my natural color (I usually finish it with the it cosmetics gloss in Anchor Woman blue) and allows me to go all out making my eyes dramatic (because dramatic eyes and dramatic lips is a bit much at once, just like a bling bling necklace plus big earrings. I can totally pull off either, but together I feel like it is less elegance and more overkill). I don't use this because it is vegan, but it is also considered a vegan product, so if this is a concern for anyone, this is a great product to use! Finally, the packaging is DARLING!
Caudalie Vinosource S.O.S. Thirst Quenching Serum: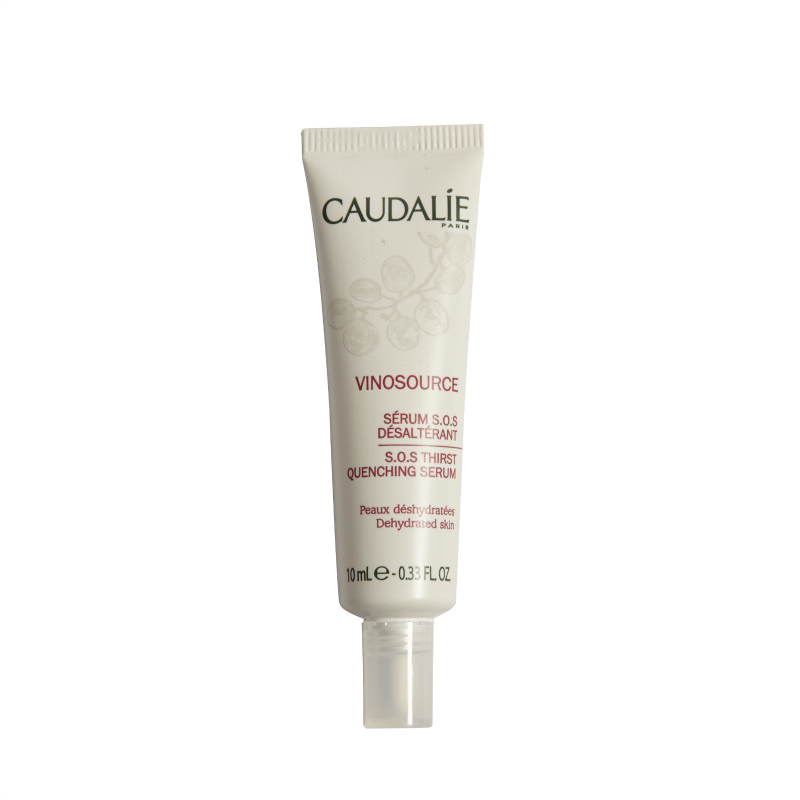 This is the best facial moisturizer I have ever used. It is wonderfully quenching, just as they claim, but it has no oily feel, and does not clog my pores! My skin has vastly improved since I started using this large size sample that I received in my ipsy from December. My redness and rosacea are disappearing. This product is so good that I (not usually a big spender on anything) am planning on purchasing the full size product for 52 dollars as soon as this sample runs out (It lasts a long time too!)
Finally, I have one NON beauty product favorite that I can't believe was not part of my life until recently!
…….
dun dun dun….
…….
Litter Genie Litter Disposal System:
This magical little pail does the same thing for littler that a diaper genie does for diapers: it hides away the used stuff so your house doesn't stink, and you can easily clean the cat box on a daily basis without having to run out to the trash (which might sound easy to some of you, but when you live on the upper story of a large apartment complex, sometimes the walk to the trash is a very long one, and when you are cleaning you don't want to set aside time for a ten minute trash run for one tiny little bag, seriously) I was skeptical, but this REALLY WORKS and cuts down on both the stink and the effort. If you have cats, you should look in to one. The picture below gives you an idea of how this thing works, or you can see a demonstration by clicking here.